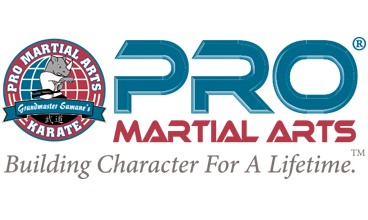 LOCATIONS DESIRED:
Baum NRES supports this client in their national franchised growth. Please call for more information or a list of active markets.  
SITE CRITERIA:
Sites in or near high traffic or daily needs centers 
Smaller retail centers close to other centers, grocery or big box
Easy access required, road visibility not imperative 
Strong residential areas with high number of children aged 4-14 
ABOUT PRO MARTIAL ARTS:
The Pro Martial Arts System is the result of decades of training and teaching experience. It encompasses an exciting and diverse curriculum of martial arts techniques drawn from the Korean arts of Tang Soo Do, Tae Kwon Do and Hapkido.

Pro Martial Arts students acquire more than just Black Belt kicking and punching skills: they learn the value of a Black Belt Lifestyle, a lifestyle of quiet confidence, poise, and fulfillment. Pro Martial Arts students are taught how to set and attain goals, be their own greatest advocates and proactively pursue and achieve success in all aspects of life.

Renowned martial arts instructor Grandmaster Ed Samane has teamed with a group of industry veterans to deliver one of the most comprehensive, turn-key and well supported martial arts franchise opportunities in the growing fitness and youth education industries.

Pro Martial Arts is a proven business model developed by Grandmaster Samane during his 30 years of experience in martial arts and his 20 years of experience running martial arts studios. The brand appeals to a growing demand from parents across the nation for an activity that instills discipline, confidence and respect in youth while delivering fitness results and self-defense skills.

Pro Martial Arts franchises have a proven track record of business success across the country. The majority of Pro Martial Arts studios that have been established for more than three years gross six figures in profit, according to Pro Martial Arts founder Samane. And Pro Martial Arts franchises are a perfect fit for semi-absentee business owners who want an investment that delivers a high return, but one that does not require their full-time attention.

Pro Martial Arts' success comes from the franchise model that delivers a proven martial arts program, experienced instructors, comprehensive studio design, accreditation, and a complete marketing package to franchise purchasers.