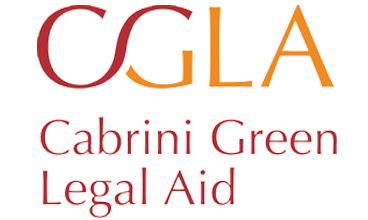 LOCATIONS DESIRED:
West Loop, South Loop, River North
SITE CRITERIA:
Strongly prefers ground level street presence

One floor plate is desirable but can go multi-stories
ABOUT CABRINI GREEN LEGAL AID:
CGLA provides both criminal and civil legal services, integrated with social work support, to individuals facing barriers stemming from an encounter with the criminal justice system. They provide services in areas of acute need, including criminal records relief, defense, family and housing law. They partner with scores of law firms, corporate legal departments, and law schools to tap thousands of pro bono hours that multiply their impact.