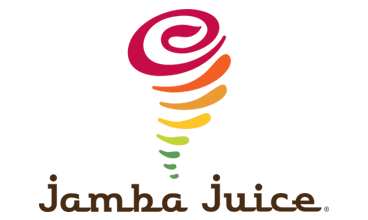 SIZE REQUIREMENTS:
1,200-1,400 sf endcaps or 11,000 sf pad for modula
LOCATIONS DESIRED:
Various, new locations are dependent upon franchisee territories
SITE CRITERIA:
Jamba's healthy all day menu options work well in high traffic, high visibility, A+ areas: malls, airports, and close to amenities such as supermarkets, gyms, schools, offices and leisure facilities. 
ABOUT JAMBA JUICE:
The Jamba brand stands for fun, healthy, on-the-go products in an energizing unit environment. Simple, better-for-you food and beverage choices make eating healthy easier.