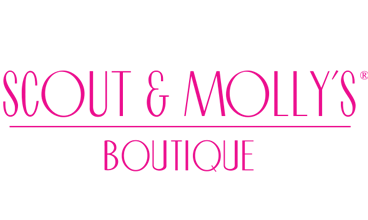 SIZE REQUIREMENTS:
950-1,200 sf (1,000 sf ideal)
LOCATIONS DESIRED:
Baum NRES supports this client in their national franchised growth. Please call for more information or a list of active markets.  
SITE CRITERIA:
Prefer to locate near high end boutiques and upscale retailers and restaurants 
Lifestyle centers preferred
Average HH income $100,000+ 
Population of at least 50,000 within a 3-mile radius 
Storefront with window visibility and sidewalk space desired
ABOUT SCOUT & MOLLY'S BOUTIQUE:
Scout & Molly's is a Class A retail storefront business catering to women of Mid to high income households. Scout & Molly's is a boutique for women of all ages.

Scout & Molly's was first born in March of 2002 in North Carolina. Founder Lisa Kornstein had recently completed her studies at the University of South Carolina where she earned a Master's Degree. The first Scout & Molly's Boutique opened in Raleigh, NC in 2002. At the end of the 3rd quarter of 2015 Scout and Molly's will have 10 stores open and another 13 in various stages of development to open soon. Look for Scout and Molly's coming to Houston, Philadelphia, Westport, Baltimore, New York City, Los Angeles, Tampa, Northern San Francisco, Tampa, Lexington and many more to come.