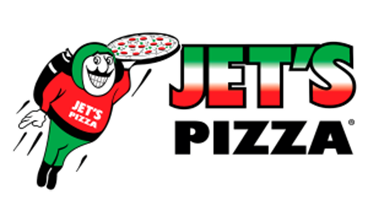 LOCATIONS DESIRED:
South Loop
West Loop
Hyde Park
SITE CRITERIA:
Relatively open footprint with high visibility, ample loading zone/parking lot for delivery drivers.
In place black iron a plus.
ABOUT JET'S PIZZA:
Jet's Pizza® has rapidly risen through the ranks to become the twelfth largest pizza chain in the nation, by sales (PMQ, 2012), with over 350 locations and plans for rapid future growth.