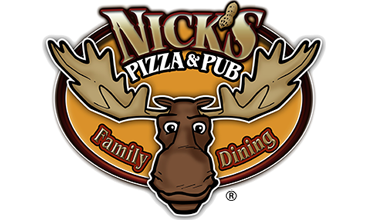 SITE CRITERIA:
2nd Generation Restaurant or approximately 2 acres
ABOUT NICK'S PIZZA & PUB:
Nick's Pizza and Pub is a Chicago-based pizza restaurant chain that serves pizza, calzones, sandwiches, burgers, salads and appetizers. Founded in 1995 by Nick Sarillo, the company boasts over 20 years of operating history. Nick's Pizza & Pub is one of the 10 busiest independent U.S. pizza companies in per-store sales. They currently have 3 locations in the Chicago MSA including: Elgin, Crystal Lake and Chicago (Lincoln Square).