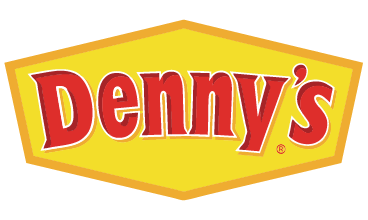 SITE CRITERIA:
Conversions or free standing buildings
Close proximity to movie theaters & hospitals is preferred
ABOUT DENNY'S:
For over 60 years, Denny's has serviced America great food at fair prices. This simple formula, executed millions of times, has made Denny's the largest family dining restaurant chain in the world.

Although Denny's is known as the place to get a real breakfast, each Denny's restaurant offers a full menu and most locations are open 24 hours a day, 365 days a year. From craveable burgers, sandwiches, salads and entrees to The Original Grand Slam, Denny's offers something for everyone in a come as you are atmosphere. With over 1,700 restaurants worldwide, Denny's continues to grow.