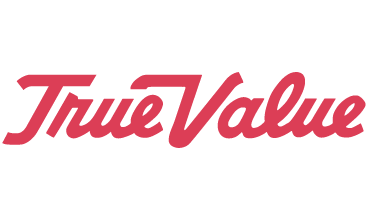 LOCATIONS DESIRED:
Chicago MSA
SITE CRITERIA:
Endcaps & in-line locations
Strong grocery anchors preferred
Outdoor sale area required for seasonal merchandise
ABOUT TRUE VALUE:
True Value locations span from cities to small towns and stores reflect all sizes. Whether start-ups or multi-generational businesses rooted in the community, True Value retailers share a common commitment: to deliver a compelling shopping experience with an inviting, well-stocked store and superior customer service.

Independent retailers offer categories and assortments based on what they believe best meets their local customers' needs. This allows customers across the country to shop any True Value and receive the expert advice, products and inspiration they need to complete their small home improvement projects.

The True Value cooperative includes approximately 4,400 independent retailer locations worldwide operating under the store identities of True Value, Grand Rental Station, Taylor Rental, Party Central, Home & Garden Showplace and Induserve Supply.