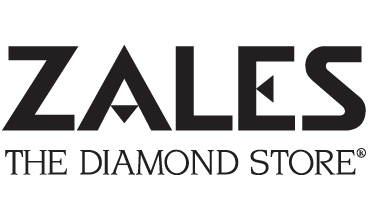 ABOUT ZALES THE DIAMOND STORE:
As the best-known name in retail jewelry, Zales Jewelers has a broad selection of classic and contemporary styles. Zales stores sell more diamond jewelry than any other jeweler in North America. In addition to diamond fashion jewelry, Zales offers gold, cultured pearls and an extensive wedding jewelry selection. In fact, it is the extensive bridal collection that represents the largest part of the chain's business. Zales Jewelers also offers a fine selection of merchandise on the Internet at www.zales.com. With a presentation similar to a Zales store, Zales.com provides its customers with the convenience of shopping online. In addition, the 'Product Knowledge' page is an informative source Zales customers can use to learn more about the proper care and appreciation of jewelry, as well as become educated on their purchase. Leveraging Zales' strong brand name, Zales.com provides yet another channel to make a jewelry purchase an enjoyable experience.

Throughout its history, Zales Jewelers has driven change and set standards in the jewelry industry. With its commitment to simplified credit options and convenient shopping through Zales.com, Zales Jewelers continues to be the leader in fine jewelry retailing.