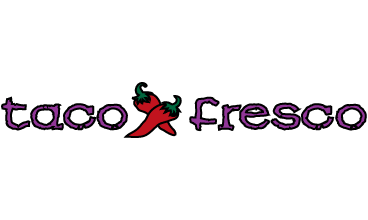 LOCATIONS DESIRED:
Entire Chicago metro area, including city and loop locations
SITE CRITERIA:
Franchise and corporate locations
ABOUT TACO FRESCO:
Taco Fresco restaurants are a fast growing chain of fast food and dine-in fresh, healthy Mexican food restaurants. The company has developed a market niche in the downtown and suburban markets area offering fast, fresh Mexican food in a clean, efficient environment.

Taco Fresco specializes in Mexican favorites like tacos, burritos, quesadillas, and tostadas served up quick, fresh and healthy. Inspired by the food found in Chicago's Hispanic neighborhoods, Taco Fresco is an authentic, healthy alternative. Taco Fresco also has a large variety of salsas, salads and side dishes. Taco Fresco operates 3 locations in downtown Chicago, 2 locations in Naperville and 1 location in St. Charles.

The extraordinary success of the Taco Fresco concept inspired the launch of Salsaria, a family oriented, upscale Mexican restaurant located in Elmhurst. Salsaria specializes in grilled meat and seafood entrées and compliments its succulent menu with authentic margaritas and fresh squeezed lemonade.