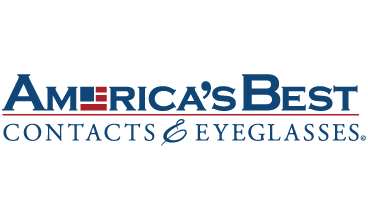 LOCATIONS DESIRED:
Algonquin
Bloomingdale
Chicago
New Lenox
Niles
Vernon Hills
Schererville, IN
SITE CRITERIA:
40' frontage
Inline space in power centers with a minimum of two (2) anchors
ABOUT AMERICA'S BEST CONTACTS & EYEGLASSES:
A wholly owned subsidiary of National Vision, Inc. and headquartered in metro Atlanta, America's Best operates several of the highest-volume eyeglass manufacturing labs in the country. With over 400 retail stores across the country, America's Best consistently delivers millions of pairs of quality eyeglasses, contact lenses and eye exams to their customers at the low prices America deserves every day.

America's Best carries a wide selection of eyeglass frames, spectacle lenses and contact lenses. Eye exams are available on site and are performed by a professional optometrist. Stores are equipped with state-of-the-art optometric equipment to ensure delivery of the best eye care available.

America's Best combines both parts of the optical equation - eyewear and eye care - into one great experience at one low price.

*In certain states, eye exams are provided by independent Optometrists or Ophthalmologists.