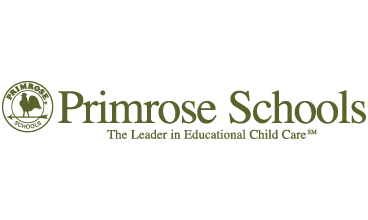 LOCATIONS DESIRED:
Illinois Suburbs: Bolingbrook, Buffalo Grove, Deerfield, Downers Grove, Elmhurst, Glenview, Hinsdale, Hoffman Estates, Lake Zurich, Libertyville, Lincolnshire, Lombard, Long Grove, Naperville, Oak Brook, Orland Park, Palatine, Riverwoods, Schaumburg, Vernon Hills, Warrenville, Wheaton, Woodridge
Illinois: City of Chicago
SITE CRITERIA:
Suburban locations - 2 acres - will only consider properties for sale; no lease transactions will be considered
City of Chicago locations – 10,000 – 12,000 sf with an outdoor play area of 14,000 sf; purchase or lease
ABOUT PRIMROSE SCHOOLS FRANCHISING COMPANY - IL:
Primrose Schools is a national system of accredited private preschools that provides a premier early education and child care experience for children and families. Primrose Schools was the first education organization to earn Corporation Systems Accreditation through AdvancED, a 100-year-old non-profit made up of the largest community of education professionals in the world. The purposeful curriculum for infant care and early education has passed through many levels of scrutiny from an expert education panel and esteemed advisory board. At Primrose, the focus is always on what will best serve the needs of Primrose children and families with an eye on innovation and advocacy for quality early education for all children.

Primrose provides a unique, meaningful learning path–a blueprint–that enables teachers to guide children in the development of the knowledge and skills they need to advance from one year to the next. A blend of child-initiated and teacher-guided activities, the Primrose curriculum excels with a special emphasis on character development. Every toy, block, lesson plan and book has been thoroughly researched and planned. It's a proven model built on a trusted partnership between parents, teachers, school leadership teams and Primrose.

Primrose currently has more than 300 schools in 25 states and are on target to reach 500 schools by 2020.