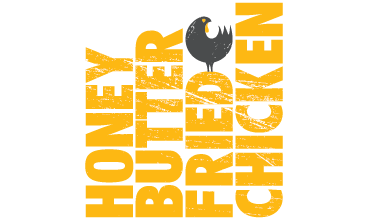 LOCATIONS DESIRED:
Loop
West Loop
River North
Streeterville
Downtown Evanston
ABOUT HONEY BUTTER FRIED CHICKEN:
Honey Butter Fried Chicken believes that you should feel good about your food—where it comes from, how it's prepared, how it is served and by whom. So when you eat their chicken, their sides and their desserts, Honey Butter Fried Chicken hopes you'll spend some time thinking about the ideas behind every bite.

Honey Butter Fried Chicken serves only humanely raised, antibiotic free chickens from Miller Amish Farms in Indiana. They butcher the chicken right in their kitchen, brine and batter it, and fry it in non-GMO, trans-fat-free canola oil. And they don't stop at awesome chicken. From the cheese in their pimento mac 'n cheese, to the toffee in their cookies, to the cornmeal in their muffins, to the honey in their butter, they responsibly source ingredients from small farmers and like-minded, local businesses that share their values.

In their kitchen, nothing goes to waste. In addition to breasts, thighs, and drumsticks, Honey Butter Fried Chicken crafts dishes using the wings, tenders, bones, skin, and fat. They don't dump the oil they use to fry their chickens—instead it's sold back to their supplier, who transforms it into biodiesel fuel.

This philosophy of wasting as little as possible extends to every aspect of their restaurant. All of their packaging, from straws to cups to chicken boxes are compostable and biodegradable. In fact, Honey Butter Fried Chicken works with the Chicago Resource Center to compost 80% of all waste produced in the restaurant. Their philosophy also extends to their suppliers. They call them their friends and allies, who inspire Honey Butter Fried Chicken's dishes and provide the ingredients that help make your dining experience unique. And damn tasty.