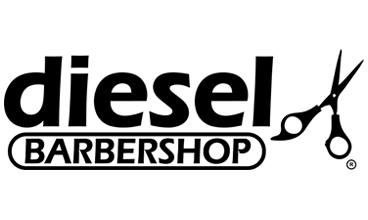 SITE CRITERIA:
Studio should be located in or near centers with high traffic daily needs businesses.
The ability to be easily found and accessed is also important.
It is not import ant to be visible from the road.
Population: look for approximately 46,708 +/- to 65,086 population within 2.5 mile radius, look for approximately 65,086 +/- to 75,000 population within a 3 mile radius.
Average HH Income: $60,000 or higher (this is market dependent)
Target age demographic 20–60
Daytime work employment,
fitness gyms, daily use Tenant's such as grocery stores
ABOUT DIESEL BARBERSHOP:
Diesel Barbershop is part barbershop, part salon, part old school record store and part arcade. Diesel offers an updated barbershop experience with no gossip and no drama, just quality shaves and haircuts in a unique movie and music themed atmosphere. Diesel clients can choose from a full menu of classic barbershop services. Diesel Barbershop caters primarily to men but welcomes women and children as well. Diesel barbers & stylists put customer service first. They work hard to create a fun atmosphere and provide the best possible experience for each and every client. Walk-ins are accepted 7 days a week.  Appointments are available 7 days a week and need to be booked 24 hours in advance. Barber and stylist schedules are also posted on the Diesel Barbershop website.