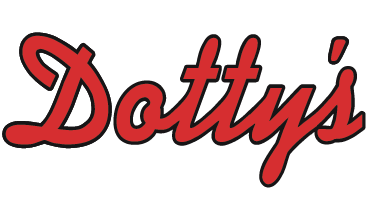 LOCATIONS DESIRED:
City of Chicago locations including the Loop
Urban storefronts, free standing, shared pad or endcap locations
SITE CRITERIA:
Grocery anchored centers
Outlots
Small strip centers
ABOUT DOTTY'S:
The Dotty's business model began in Oregon in 1992. The company founder developed the concept as an alternative to the traditional sports bar / restaurant establishment.

Dotty's would be different. Dotty's locates in major shopping centers with well lit, safe and secure close in parking.Interiors are warm and welcoming featuring bright open spaces with and country kitchen appeal. The rotating food menu of established favorites and wide selection of beer and wine provide something for everyone over 21. However, Dotty's targeted customers consume more cold drinks and great Dotty's coffee while catching up with friends.

Loyal patrons are primarily older women who appreciate the non-intimidating relaxed friendly atmosphere.