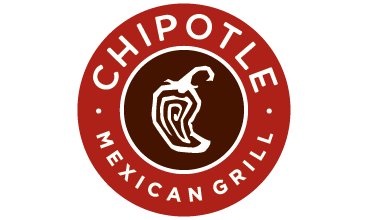 LOCATIONS DESIRED:
City of Chicago locations including the Loop
Urban storefronts, free standing, shared pad or endcap locations
SITE CRITERIA:
Mid-block 'ok' in the Loop
Outdoor seating a plus
Drive-Thru (Chipotlane)
ABOUT CHIPOTLE:
Steve Ells, founder, chairman and co-CEO, started Chipotle with the idea that food served fast did not have to be a typical fast food experience. Today, Chipotle continues to offer a focused menu of burritos, tacos, burrito bowls (a burrito without the tortilla) and salads made from fresh, high-quality raw ingredients, prepared using classic cooking methods and served in a distinctive atmosphere. Through the vision of Food With Integrity, Chipotle is seeking better food from using ingredients that are not only fresh, but that—where possible—are sustainably grown and raised responsibly with respect for the animals, the land, and the farmers who produce the food. In order to achieve this vision, Chipotle focuses on building a special people culture that is centered on creating teams of top performers empowered to achieve high standards.

Chipotle opened with a single restaurant in 1993 and operates more than 1,900 restaurants, including 22 Chipotle restaurants outside the US, 11 ShopHouse Southeast Asian Kitchen restaurants, and is an investor in an entity that owns and operates three Pizzeria Locale restaurants.